Domain and Hosting Management Service
World Super Host have provided domain name and website hosting management services for over 10 years in the local Perth area.
At World Super Host we don't own the hosting servers used in the accounts we create for you, we leave that up to the big professional hosting companies who have all the fast servers and required infrastructure.
 World Super Host are a Domain and Hosting Management Services and we provide services to selected clients only.
We don't just work for anyone! 
You must be connected to be hosted by us…
Just kidding…   🙂
However we are selective of our clients and do consider if your needs and goals are a good match with our service and abilities.
We are a small very dedicated team with very defined clear purposeful goals related to taking care of our clients domains and hosting services needs. Working from 2 time zones we can focus 24 hours a day on monitoring and keeping everything ticking along…
We quite literately look after every aspect of our clients domain names and website hosting needs on their behalf.
 This means that our clients can get on with managing their website and never have to worry about how their website works in the back end or the infrastructure behind it. 
They are able to relax and leave all of the time consuming, boring and confusing technical issues to us while they get on with running their business and enjoy a well working website that helps their business grow and  make more money!
MANAGING ALL OF YOUR SERVER CONCERNS
We take all the worry and bother out of managing single or multiple domain names and handle all of the technical aspects of setting up website hosting and choosing the correct servers for your website, now and as your website grows.
 We make sure you have all of the necessary and current tools and resources available for you, your business, and your staff to use and allow you to forget about managing your domain and hosting needs. When you purchase a hosting account from World Super Host you are purchasing peace of mind that we will select the best hosting from the myriad of hosting server solutions to suit your location and resource requirements, then monitor and manage every part of it for you.
Don't have a website yet?  Get it done for you @ http://www.i-build-websites.com.au
The fees we charge
 when we purchase servers from large hosting companies are the exact same servers that you would be given if you went to them and purchased your own hosting account and managed it yourself.
 Sure, you can go direct to the website of one of the larger domain and hosting companies that we have used ourselves such as Hostgator, GoDaddy or NameCheap… 
the difference is, if you go direct then you have to know exactly what you want and why,  you have to deal with their international chat and email support yourself when you need something and you have to possess a certain amount of technical knowledge to manage things correctly, if not you need to be prepared to spend a lot of time learning it all or pay big $$ should things go wrong. 
The staff at World Super Host have the knowledge and experience, we know what we are doing and we have purchased many servers from a variety of large hosting companies which we  look after remotely.
 With us you are not just charged a fee for hosting and then left to work everything out yourself, as a client of World Super Host you can sit back and let us take care of it all for you. We select and pay for the best servers, we install and maintain server software and keep up to speed on all the latest security threats and fixes.
When it becomes necessary we do all of the support back and forth with the hosting company when site issues arise and the fact is, with any growing website and online marketing system issues and complex problems do arise, often! Because World Super Host monitor and manage your hosting servers, our team keep a look-out and respond to issues as soon as they occur, most are resolved before your website users ever notice them, we are there to ensure your website, email, and domain name never goes down.
 The fees you pay for our hosting services are used to pay for the servers, hosting and managing your accounts and our support staff who monitor the your accounts and to keep everything up and running as it should.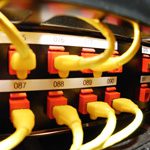 There is a lot of work done behind the scenes to ensure you have an uninterrupted website and quick responsive action taken should anything ever go wrong (the truth is that when it comes to dealing with networks, servers and computers over the internet it is inevitable that at some times something will go wrong). 
As our client you won't have to worry and have the peace of mind that if anything ever goes wrong our team will spark into action and make it right! 
We also provide direct personal phone support to all our clients and their staff in regards to anything related to their hosting accounts, domains and email services in our care. 
As a client you can just pick up the phone and we will work for you to have your website working smoothly.
As part of this full featured management service we take care of all of the following for you:

 Enter, update and manage as necessary your hosting DNS details.

 Ensure the hosting php version and cPanel are kept up to date with the latest versions.

 Ensure the hosting account always has enough bandwidth allowance (traffic) and hard drive space for each client's needs and respond if growth approaches new limits.

 Take action against any spam issues affecting the server that your websites are on.

 Keep a backup of your important hosting account files locally in case of server disaster.

 Quickly move to a new server and revive from the site backup if ever a server is taken down due to hosting company closure, hackers or viruses, natural disaster or act of god – and whenever else required.

 Provide limited phone support for how to work your way around the cPanel or perform specific functions.

 Personally talk with the hosting providers support staff about any support issues related to the server or hosting account.

 Whenever any domain or hosting related issue is brought to our attention we will take all necessary steps to keep your server alive and working at all times.

  Troubleshoot direct with the server owners if/when ever required, to keep our hosting accounts alive.

 Take all necessary actions to keep the hosted websites up and running whenever anything threatens the server they are hosted on.
We Care About Our Clients Domains and Hosting Accounts
When we look after your domain or hosting  accounts for you, they are treated as if they are our own important domains.
 We nurture your hosting account and keep everything running smoothly for you.
We specialise in looking after hosting related matters for Australian business and corporate clients.  If you are a web designer or SEO specialist contact us to discuss your needs and let us take the burden and load of hosting and server management of your hands.
Existing Clients Log In Here
Register Or Transfer a Domain Name  –  Manage Domain Names
Get Fully Managed Hosting  Service
MANAGE YOUR HOSTING
==========================
==========================
We're in the business of:
Peace of mind
Efficiency
We do it so you don't have to!
Top performance of your website